Founder and Creative Director
After completing her degree in graphic design, she promptly gave up artboards for apertures when she discovered photography. After a 10-year stint as a photographer, Alicja discovered the flexibility of paper imagery and fell in love. Now there's a studio!
Marketing and Production Assistant
After receiving a degree in photography from Savannah College of Art and Design, Catie quickly realized that portrait photography was not for her. Fast forward more years than she cares to admit, and she was asked to join the Thrice Studio team. Obviously she said yes.
Growth
As the great Albus Dumbledore said. "It matters not what someone was born, but what they grow to be." We love hard things like failure because it means we are growing and learning.
Grace
We all fall short sometimes but these failings don't define our value as a person. Our differences don't dictate our openness to learn from each other. We extend grace because that leads to growth for all.
Garden
We always pick the garden over the pizza. No, we aren't health nuts! We want to cultivate a garden together with our clients and collaborators instead of just trying to get a piece of the design pie.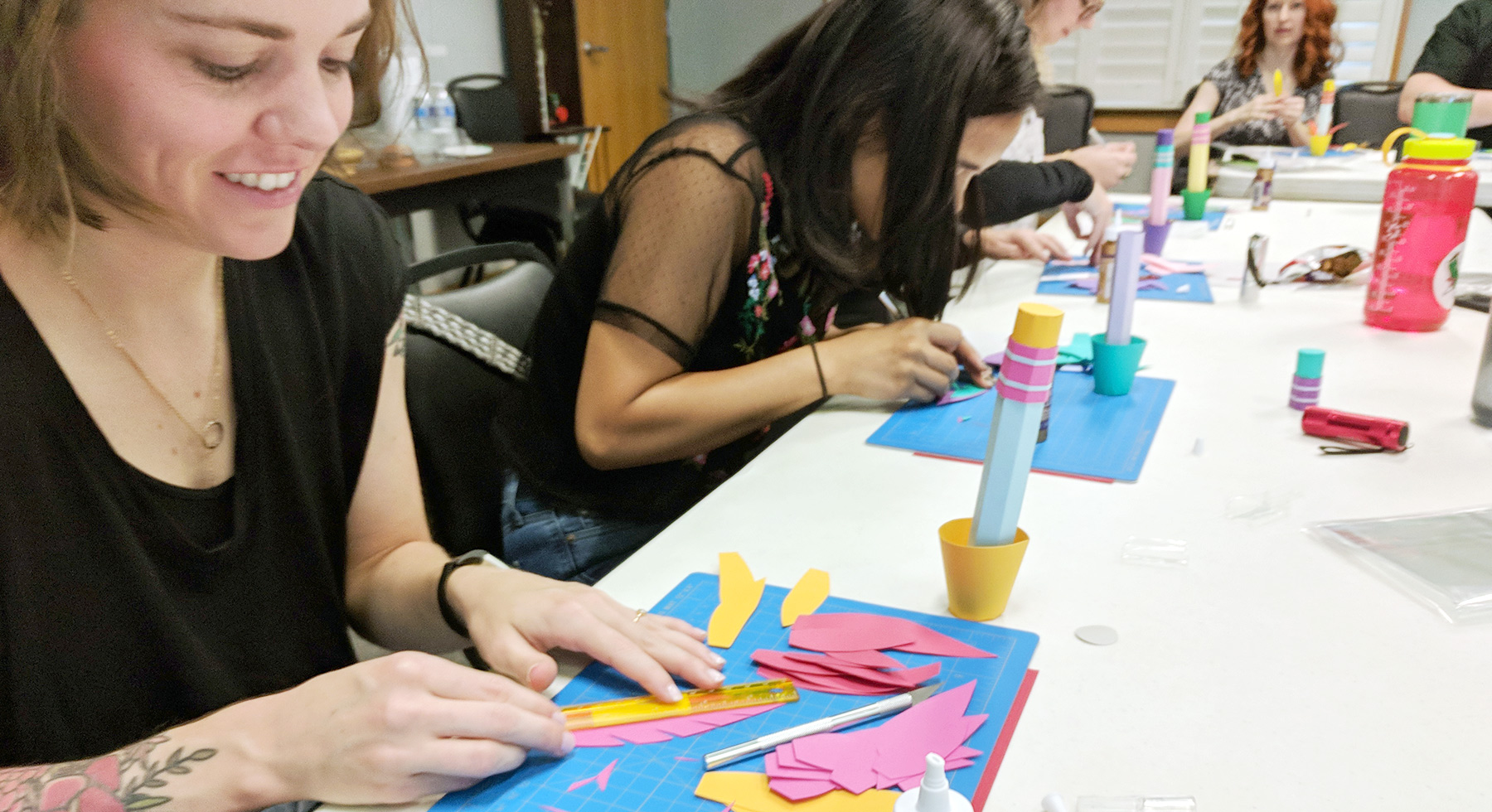 Teaching paper craft, photography, and Photoshop basics in one 3-hour workshop.
A workshop for conferences or agencies who desire to expand creative thought processes.
With all materials provided, students move through the process of paper crafting, photography, and retouching as you create a craft alongside of Alicja. Students will walk away with a paper craft project, a kick-bootay photo of their project, and have a better understanding of how extend their creativity through exploration and curiosity.
Wanna find out about all the cool stuff we are doing?
Subscribe to our newsletter below.